Breeding the British Warmblood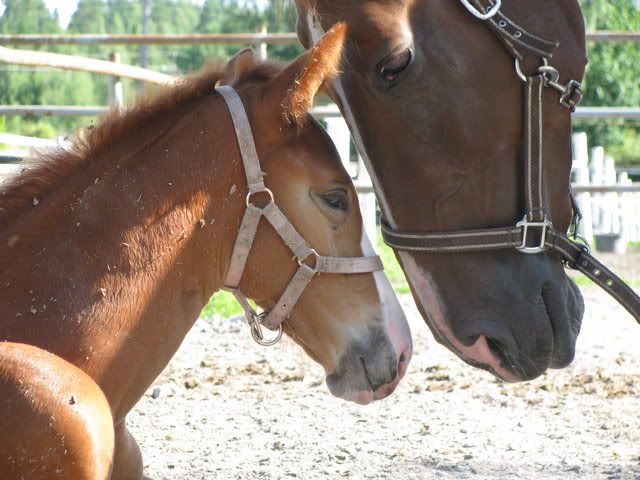 The British Warmblood (BWB) is pretty young breed, for the breed society was founded in 1977. The breed has shown good results in dressage, eventing and show jumping. It's usually approximately 160 to 170cm high and it has a light conformation.
Londomer Yard focuses on bringing new lines to the warmblood world and we try to select only the best horses for breeding. All of our own horses will compete internationally and we have a goal to pring everyone of them to their own variant evaluation.
Buying a foal from us
• mainly all foals are named accordingly after their sire
• mark Londomer Yard (linked!) as the breeder of the foal
• you have two (2) weeks time to deliver the site for me after purchase
• our foals are all bred in UK and their breed is BWB, except if the parents are both part of a closed studbook (trak, hol etc.)
• VRL registration within a month (1) of purchase, mark Domer as the breedingname, Great Britain as the breeding country and LOND6170 as the breeder of the foal
• please make sure you always inform current adress of the foal to us
• you can sell the foal if you no longer can keep it without our permission

Kasvatin ostaminen
• varsat nimetään pääosin isän nimen alkukirjaimen mukaisesti
• kasvattajaksi merkattava Londomer Yard linkitettynä
• ostotapahtumasta 2 viikkoa aikaa ilmoittaa sivut
• varsat syntyvät kaikki Englannissa ja niiden rotu on BWB (VRL EWB), ellei molemmat vanhemmat ole suljetun kantakirjan rotuja (trak, hol tms.)
• VRL rekisteröinti tehtävä kuukauden kuluessa ostosta, Domer merkataan kasvatusnimeksi, Iso-Britannia syntymämaaksi ja LOND6170 kasvattajaksi
• ilmoita aina voimassa olevat sivut meille, saat myydä varsan eteenpäin kysymättä lupaa
Foals 2016
Foals 2015
Information
Stable owner Heidi N (VRL-01725)
Email virtuaalie@gmail.com
Registered to VRL LOND6170
Last update 30th of July, 2016
This is a sim-game stable


Tämä on virtuaalitalli
Places worth visiting
☆ Ratsastajainliitto
☆ Kilkenny
☆ Aesar
☆ Sirxire
☆ Upton
☆ Hillhouse Farm


horse dictionary / hevossanastoa

Statistics
Founded 15th of March 2015.
We have 15 horses: 8 mares and 7 stallions.
Foals born 18.